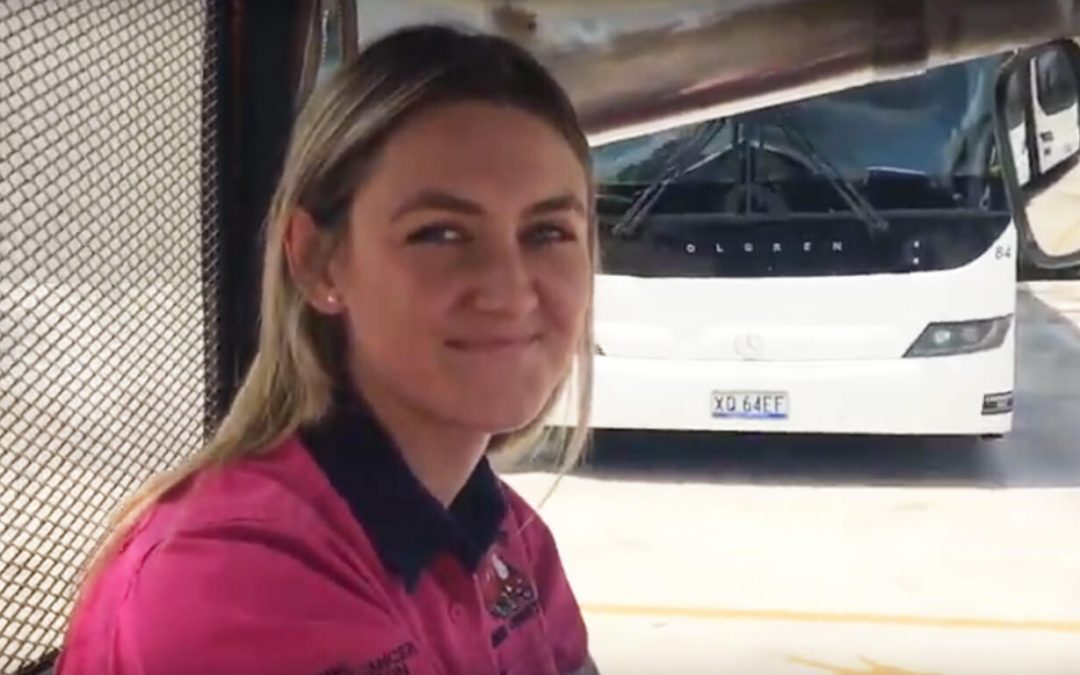 In this week's episode of 'Inside Belbaker' we interrupt our Fleet Maintenance Manager, Mel, in her tracks to pay the infamous Gary a visit! Here's a small transcript of the interview below.
John:
Hi Melanie, where are you going?
Melanie:
I'm going up to see Gary.
John:
That was a very poor attempt of trying to escape the camera.
Melanie:
Yeah, I know. Can't blame me for trying.
John:
Yeah, that's true. I'm Guessing you've already seen the camera and know what this is about?
Melanie:
Absolutely.
John:
Excited?
Melanie:
Maybe?
John:
Lacking a better word, okay, So I'm going to ask you a couple of questions.
Melanie:
Yeah sure.
John:
So do you want to start maybe with say, what your name is and what you do here at Belbaker?
Melanie:
Sure, my name is Melanie and I'm the maintenance manager here. I suppose my job is primarily to ensure that Belbaker's buses exceed the industry standards and give a high quality of service to our customers.
John:
Awesome, and a question I guess that gets asked a lot, which you may be able to provide some input on is; What's it like working as a female in what seems to be a male dominated industry?
Melanie:
Yeah, I love it.
John:
Can you elaborate a little?
Melanie:
I suppose, I don't really see this as a male dominated industry, I think if you have the drive and the willpower to do anything specific, it doesn't matter. It shouldn't matter what sex you are.
John:
Yeah, for sure. So what advice would you give to other women who are in what seems to be male dominated industries?
Melanie:
Just be yourself and be confident and never give up on what you want to do.
John:
Sounds like good advice. Now, one other very important question. You can't say you don't know the answer, because I saw you talking to Gary earlier today. Could you tell me maybe what he does or what his role is at Belbaker?
Melanie:
Speak of the devil.